COMPASS ROSE® MEMORY CARE PROGRAM
WHAT IS A COMPASS ROSE?
We recognize how demanding it can be to care for an individual with Alzheimer's or another form of dementia—and that the decision to move can be very challenging as well. It is our pleasure to serve you here at Westmont Living. Our Compass Rose® neighborhood caregivers are ready to offer both the peace of mind and an inviting, home-like setting that can make such a difference for you and your loved one.
"MY MOM IS WELL TAKEN CARE OF BY DEDICATED, COMPASSIONATE PEOPLE – I COULDN'T ASK FOR MORE."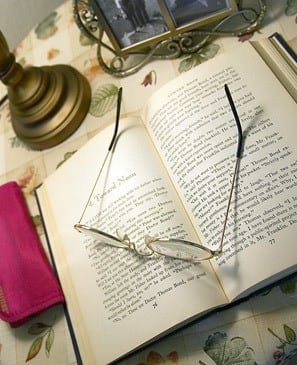 WHAT IS A COMPASS ROSE?
MUCH LIKE THE COMPASS ROSE OF A MAP USED TO SHOW DIRECTION, THE COMPASS ROSE® MEMORY CARE PROGRAM AT WESTMONT LIVING OFFERS OUR FAMILIES THE ABILITY TO NAVIGATE THE ALZHEIMER'S AND DEMENTIA CARE JOURNEY WITH THEIR LOVED ONES.
Westmont Living's Compass Rose® program was designed in cooperation with a nationally recognized gerontologist to guide both residents and their families as we care for a loved one with Alzheimer's or other memory impairment. Focusing on personal care, we help maintain each individual's independence and quality of life during this difficult journey. Our goal is to provide a culture that is life-affirming, meaningful and satisfying, while respecting the choice and dignity of our residents.
We complete an Individual Care Plan and Life History to assess each resident's needs and fully understand his or her background. Then, our Program Director and staff create an activities program, including a range of events designed to preserve function, promote enjoyment and a sense of well-being. Creating fun through light-hearted moments is also an integral part of the Compass Rose® program and goes a long way to relieving the stresses of every day life.
ALL THE COMFORTS
Westmont Living's Compass Rose® neighborhood is an intimate and comfortable, home-like setting. Our residents enjoy:
Private and semi-private suites
24-hour staffing
Secured environment
State-of-the-art technology for resident monitoring
Live Your Way® activities program
Lush gardens and walking paths
Three nutritious meals served daily
Daily housekeeping and linen service
Salon and barbershop
Transportation services
DINING
At Westmont Living, we consider dining a therapeutic activity that can energize all five senses. Mealtime represents treasured memories of special people, celebrations and occasions associated with the sharing of food—and each meal is an opportunity to strengthen relationships among residents, caregivers and family.
NAVIGATOR'S FAMILY SUPPORT GROUP
We believe in sharing the Alzheimer's journey with residents, families and friends alike. Our Navigator's Family Support Group offers education and an opportunity to share experiences with others. At Westmont Living, we encourage family members to participate in the lives of their loved ones.