LIVE YOUR WAY® ACTIVITIES PROGRAM AT WESTMONT LIVING
Westmont Living offers its residents fun and engaging activities with friends and family that are meaningful and beneficial to successful aging. We also encourage our residents to lead activities they are passionate about.
Live Your Way® activities program is based on a holistic approach to wellness. Our activities address all three components of health and wellness:
Physical exercise for improved strength, balance and flexibility
Brain fitness to stay sharp and alert
Social events, life-long learning and spirituality to stay engaged
Westmont Living also promotes resident health by sponsoring educational talks on topics such as fitness, nutrition and disease avoidance.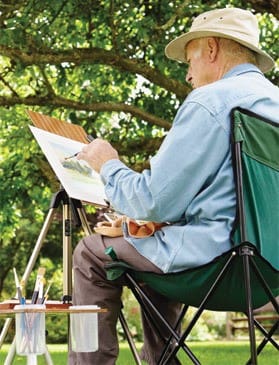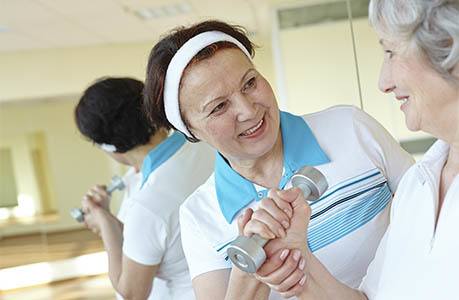 PHYSICAL EXERCISE AND ACTIVITY
Our residents are offered physical exercise activities and group exercise programs designed to improve strength, balance and flexibility, such as:
Yoga
Walking
Dancing
Chair exercises
Resistance training
Wii sports
Nature walks and visits to local attractions
BRAIN FITNESS
The Live Your Way® activities program; program has a variety of activities designed to maintain brain fitness including reading, cards/games, puzzles, Wii, and other mind-challenging games. The Live Your Way® program also incorporates arts, crafts, music, pet therapy, and outings to local cultural and social events.
SOCIAL EVENTS, LIFE-LONG LEARNING AND SPIRITUALITY
Our residents are encouraged to take part in and lead daily activities offered on campus, as well as local outings. Themed parties, clubs, intergenerational activities and volunteer opportunities are scheduled on a regular basis. Spiritual and educational events, classes and lectures, museums and concerts are regularly included on the Community events calendar.