WESTMONT LIVING
FINANCIAL OPTIONS
GOOD ADVICE IS EASY TO FIND.
For many people, cost is a key consideration when thinking about moving to a retirement living community, and with all the financing options out there, we understand it can be confusing. We'll help you lighten the load by carefully explaining and walking you through all the available options. It's our goal to help you select a plan that best suits you — and because we customize our care to each resident's needs, you'll only pay for the services you require.
Here are a few options available to those seeking financial assistance.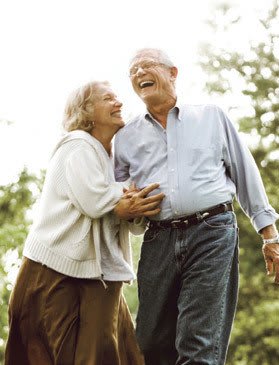 Elderlife
For a convenient way to pay for your stay or for the stay of a loved one at our community, Elderlife Financial Services' efs:Access loan program could be an ideal option. With this program, you can supplement monthly fees and finance entry fees, even while waiting for a home to sell or to receive VA or other benefits. Developed especially for seniors and their families, efs:Access is a loan used as a line of credit to help pay for fees associated with residing in a senior living community. The application process is simple, and up to six family members or responsible parties can join together on one loan to support you or your loved one.
Life Care Funding Group
This option can help seniors finance their housing through the life settlement market. "Life settlement" refers to the sale of an in-force life insurance policy for an amount much greater than the cash surrender value from the insurance company. This financing approach can be an excellent choice for many families and seniors.
Veteran Aid and Attendance
This is a Federal benefit provided through the Department of Veteran Affairs designed to assist eligible veterans, surviving spouses of veterans, as well as couples. Senior living assistance of up to $1949 per month may be available. For complete details, we recommend you visit the Benefit Page on their website.
Partnership Suites
Interested in moving into a senior living community, but on a somewhat limited budget? Or, perhaps you just prefer to live with company rather than alone. Partnership Suites could be a wonderful solution either way. In this Assisted Living or Independent Living option, seniors are matched together to share a private apartment, forging valuable new friendships as well as saving expenses.
Tax Benefit
In addition to the many financing options available, you may also be eligible to receive valuable tax deductions on your federal tax return. For more information on financing, please contact a Westmont Living community near you.